Mitigation System 4 (Highway 69)
Eco-Kare worked with the Ministry of Transportation, Northeastern Region to maintain and extend several km's of heavy duty geotextile fencing attached to large animal fencing installed on Highway 69 in 2012. This fence was designed to exclude Blanding's turtles from the highway and funnel turtles to the three reptile crossing structures and other drainage culverts.
Monitoring updates has shown that there was only one Snapping turtle found dead at the southern fence end and twenty turtles have used the reptile crossing structures over a two year monitoring period.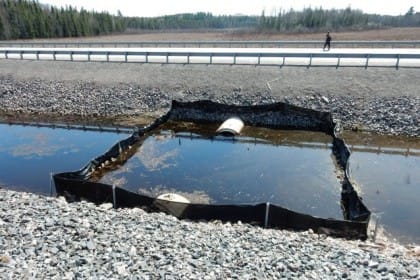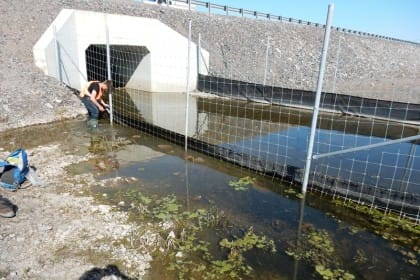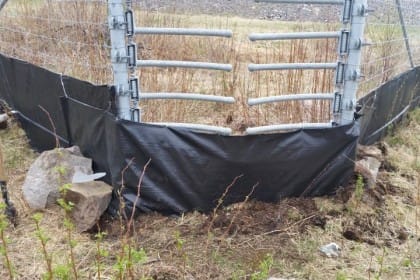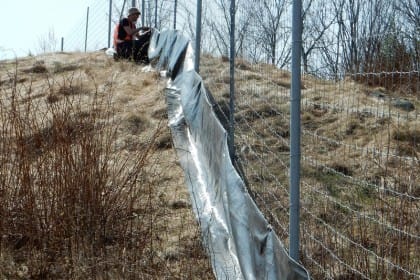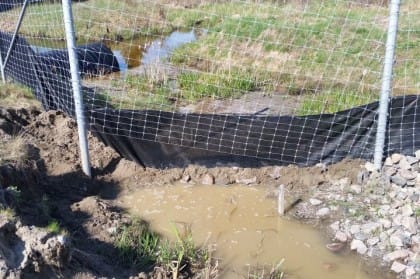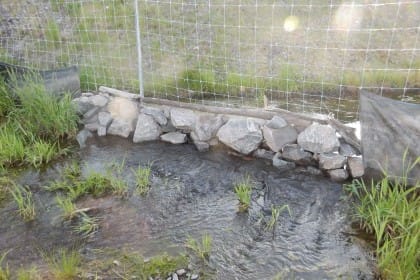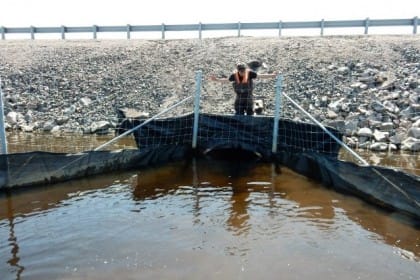 More implementation sites below:
Eastern Ontario | Kouchibouguac National Park | Bruce Peninsula
Highway 69 | Outer Drive | Highway 48