Mitigation System 1 (Eastern Ontario)
Initially, Eco-Kare worked with partners to install temporary geo-textile fencing along 4 identified hotspots on Highway 7 in 2013. Since then, Eco-Kare partnered with Animex fencing to install 1 km of permanent fencing at the primary hotspot near Madoc, Ontario. This site is targeting a reoccurring road-kill section of Highway for Blanding's turtles. In 2016, only one turtle, Blanding's turtle, was found dead at the southern fence end. The Animex fencing is undergoing a phase 2 installation trial that accounts for snow loads and extremely hot summer conditions.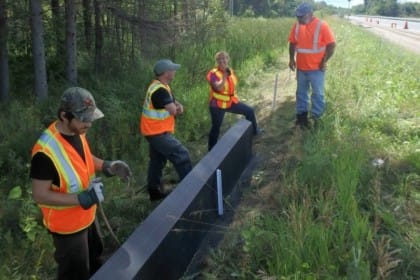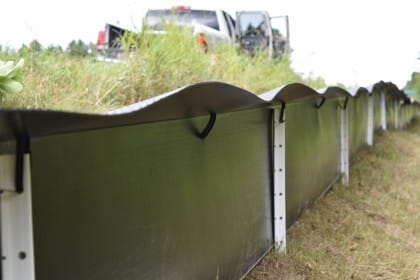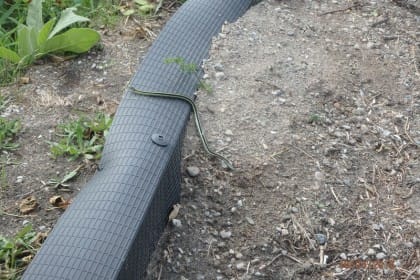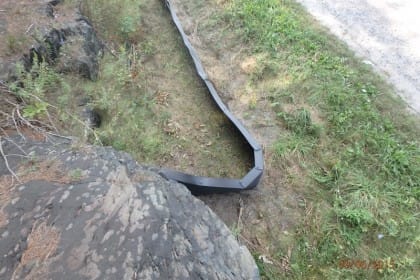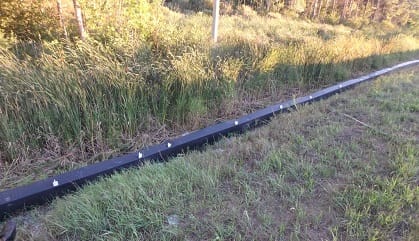 Also in 2016, a combined pond leveler-diversionary dam-exlusion fencing system was implemented at the drainage culvert; preliminary results have shown a beaver has worked on the dam, one Painted turtle moved into the area near the culvert. A new upsized drainage culvert (1200 mm) is being installed at the site in spring 2017. At this point retro-fits will be applied to the beaver exclusion-pond leveler system with the help of Mike Callahan at Beaver Solutions.com . A fully functioning system with wildlife exclusion fencing and crossing permeability is crucial.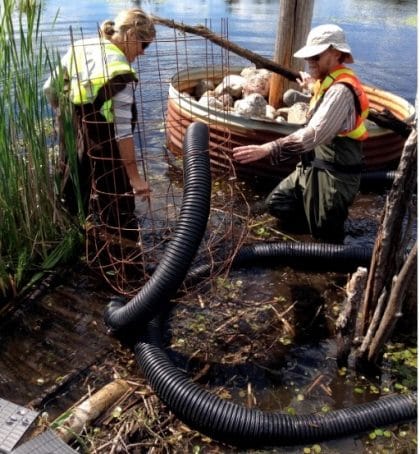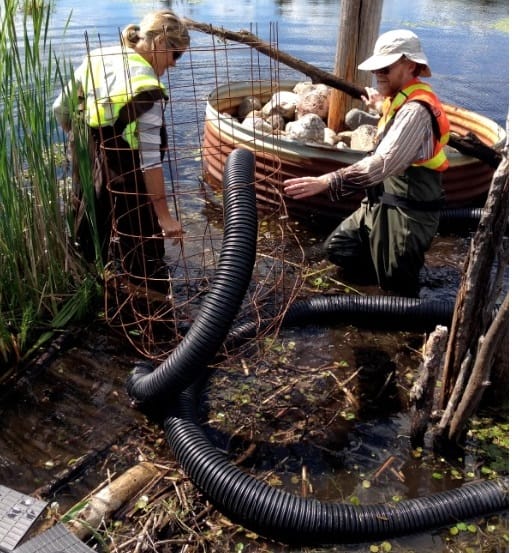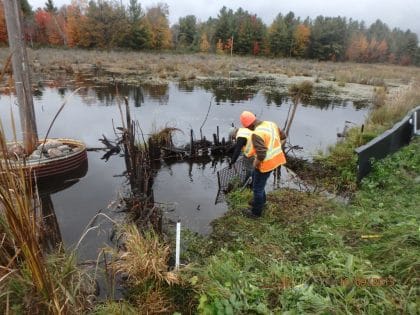 More implementation sites below:
Eastern Ontario | Kouchibouguac National Park | Bruce Peninsula
Highway 69 | Outer Drive | Highway 48