What's New
An evaluation of mitigation for turtles and snakes: a field day at Nobel Road, Ontario
---
PLUS!
Our latest projects and achievements in the fields of road ecology and green infrastructure
Books and Guidelines | Monitoring | Innovation | Awards | About Eco-Kare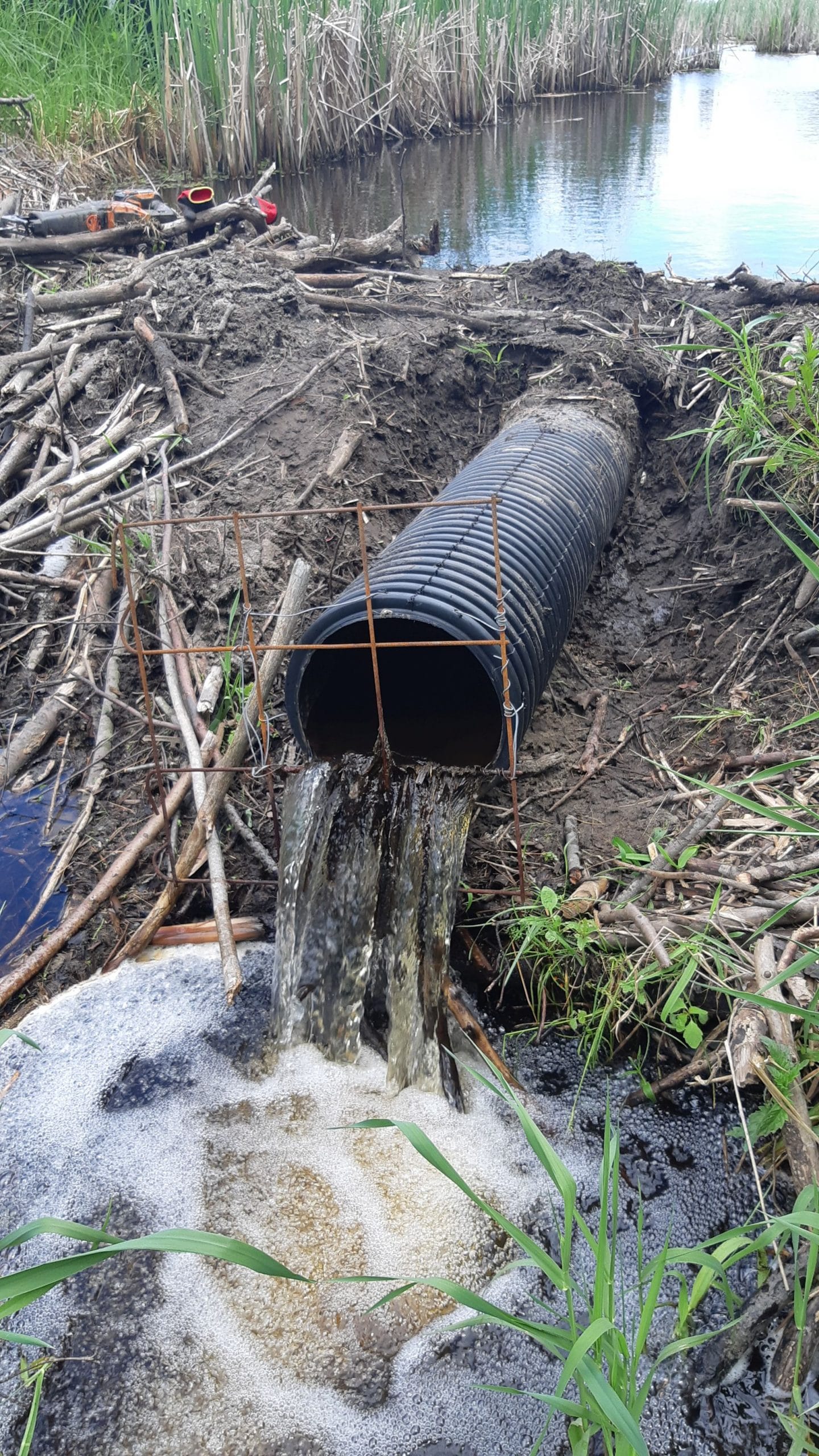 Technical report integrating beaver and road ecology (June 2020)
Click to read about this integrated approach for providing both turtle passage and beaver exclusion from drainage culverts on a highway in eastern Ontario. This project spanned four years and trialled several wildlife exclusion fence installation methods, several beaver culvert exclusion methods, and turtle passage through an upsized Corrugated Steel Pipe. Find out more in this summary video presented at Beaver Con 2020.
This winter Eco-Kare will be completing the BeaverCorps Training with the Beaver Institute. We will be looking for field sites in the spring of 2021 to install our beaver exclusion and road ecological techniques!
New compilation for Transportation Research Board (September 2019)
Road Passages and Barriers for Small Terrestrial Wildlife by Kari E. Gunson and Dr Marcel Huijser. A compilation of materials about wildlife crossing structures and fencing for animals smaller than a coyote (including mammals, turtles, snakes and amphibians). Completed with funding from the National Cooperative Highway Research Programme.
New publication in Le Naturaliste Canadian
A comparison of turtle and snake passage at drainage culverts along two major highways in North America by Kari E. Gunson. (Download this paper as a pdf in English; or in French.)
Books and Guidelines
'Handbook of Road Ecology' edited by R. van der Ree, D. J. Smith, and C. Grilo featuring:

Gunson, K. E., and F. Z. Teixeira: Identifying the patterns and processes of wildlife road interactions are important to inform road-wildlife mitigation planning.

'Roads and Ecological Infrastructure' edited by K. M. Andrews, P. Nanjappa, and S.P.D. Riley featuring:

Case studies from Southern Ontario: Highway 24 Blanding's Turtle study, Peel Municipality Amphibian and Reptile Hotspot analysis and Long Point Causeway.

Two Best Management Practice Guideline documents for the Ministry of Natural Resources and Forestry (see below to download a copy) and the Ministry of Transportation (see below to download a copy)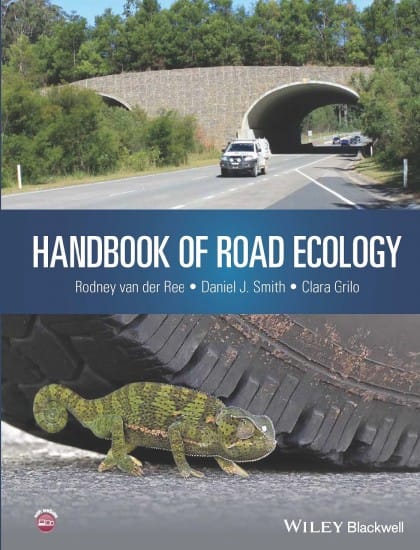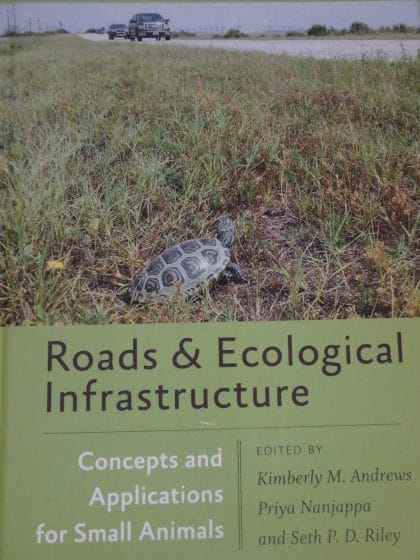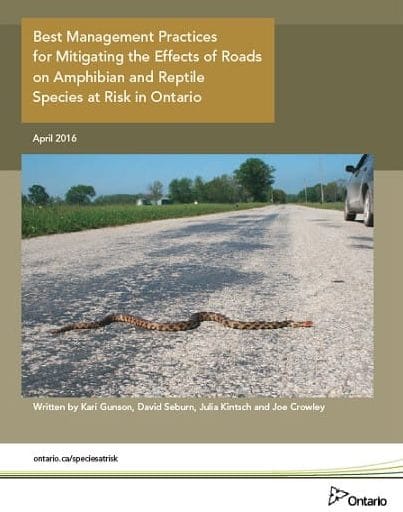 Books and Guidelines | Monitoring | Innovation | Awards | About Eco-Kare
Monitoring
Eco-Kare's most recent monitoring reports are listed here. Including recently published work from the Valentine Wildlife Refuge, Nebraska with the worlds largest population of Blanding's Turtles. See below for an overview of content and to download a copy.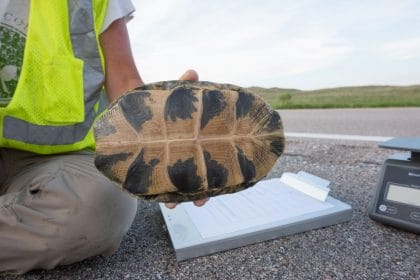 Field methods used pit-fall traps to capture turtles and mark. Then cameras in culverts to measure a connectivity index
First time ever formally documented use of eight Blanding's Turtles using existing smaller drainage culverts along a major highway
Recommendations to extend and improve the existing chain-link fencing and to integrate additional turtle crossings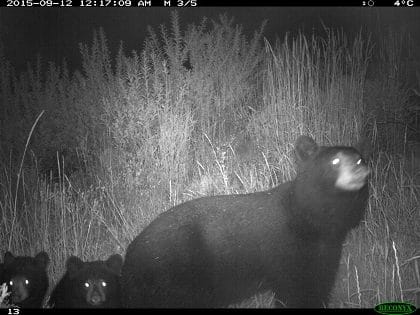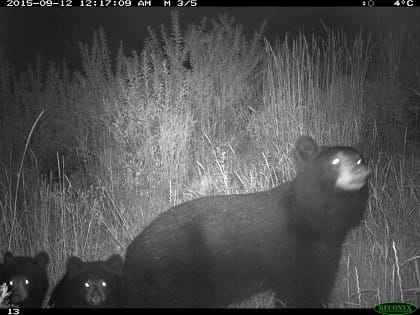 A comprehensive compilation (139 pages) of mitigation effectiveness for large- to mid-sized animals
Mitigation comparison on 4 mitigated section on two highways: Highway 69 (mitigation implemented during road expansion from 2 to 4 lanes), and Highway 11 (mitigation implemented after road expansion)
Before-After-Control Impact designs using snow-tracking, carcass and wildlife-vehicle collision reporting from the Ontario Provincial Police to measure fencing effectiveness
Hotspot maps using Siriema software
Picture library with over 100 photos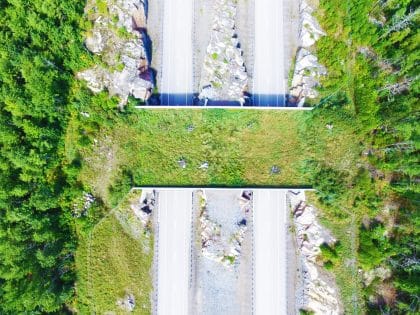 Bulleted easy to read summarized methods, results and conclusions (73 pages) for eight years of monitoring for large- and mid-sized animals on Highway 69
Featuring 107 coloured photos from monitoring cameras and of structures
Evaluation of effectiveness of overpass, creek bridge pathways, box culverts, jump-outs and one-way gates
Best animal pictures captured on cameras, including Drone pictures of overpass also available in videos on website
Statistical analysis that evaluates observed and expected use of overpass and underpass by species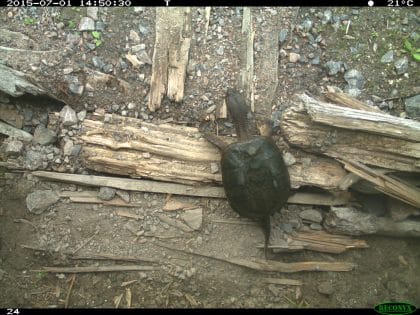 A comprehensive compilation of mitigation effectiveness for reptiles including the rare Blanding's turtle
Best animal pictures captured on cameras from two years monitoring also available in videos on website
Camera set-up and evaluation for reptiles (cold-blooded animals)
Statistical analysis and discussions that build on work conducted by Baxter-Gilbert et al. 2015
Eco-Kare worked with MTO Head Office (Brenda Carruthers) to evaluate the use of a new Wildlife Habitat Awareness (WHA) sign policy, evaluation was positive, and the policy has been approved with recommendations for implementation on provincial highways.
Features four years of monitoring effectiveness of Wildlife Habitat Awareness Signs (WHA) on highways in Southern and Northeastern Ontario;
Includes traffic speed studies, road surveying and in-person motorist surveys
Before-After-Control-Impact study designs for traffic speed and road survey evaluation
Two types of sign evaluation: turtles and snakes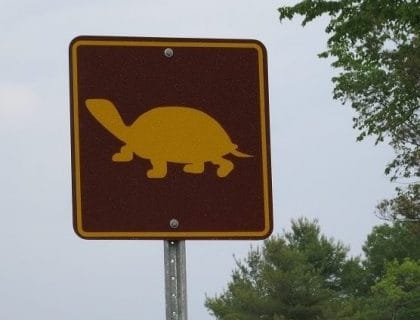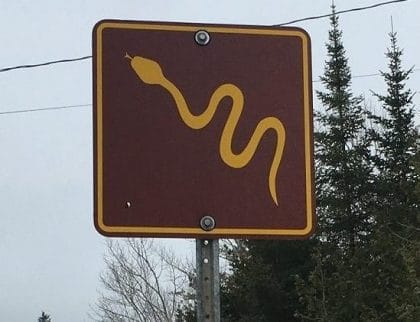 Books and Guidelines | Monitoring | Innovation | Awards | About Eco-Kare
Innovation
Design and implementation of a 3-5 year temporary fence design for the Ministry of Transportation (see example video)
Exploring and testing different camera technologies and set-ups for monitoring amphibians and reptiles
Design and implementation of beaver exclusion-turtle passage systems at drainage culverts (see example video)
Books and Guidelines | Monitoring | Innovation | Awards | About Eco-Kare
Awards