Wildlife Monitoring (Highway 69 Large Animals)
Since 2011, Eco-Kare has been monitoring the large-animal road-wildlife mitigation measures on Highway 69 south of Sudbury and north of Parry Sound. Those mitigation measures comprise 10 km of large animal fencing, 27 one-way gates and two ungulate guards. Wildlife crossing structures include a 30 m-wide wildlife overpass bridge, four wildlife underpasses and two river bridge wildlife pathways.
Click here for summary final report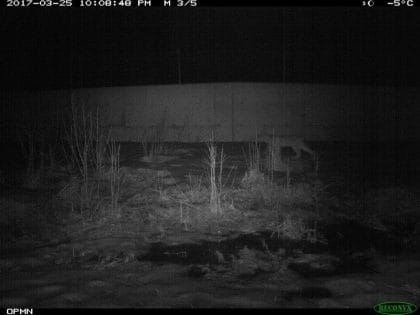 See the monitoring results and conclusions in the video below:
The following video show results from monitoring Ontario's first wildlife overpass: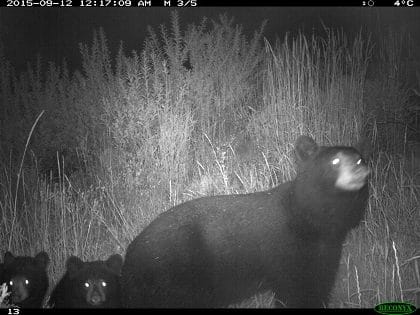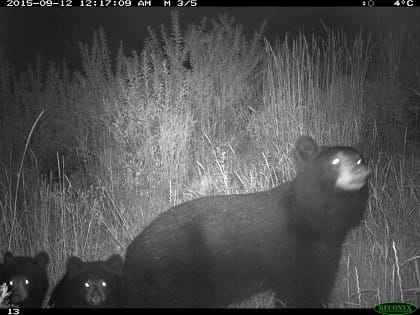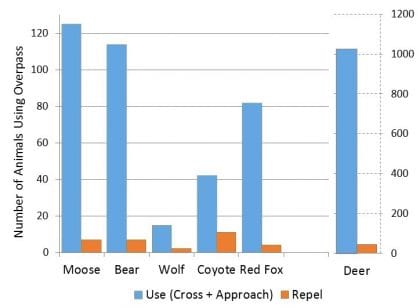 Wildlife underpasses differ from overpasses because they allow animals to travel under the highway. Examples of these structures are box culverts, elliptical metal culverts, open span bridges, and creek bridge pathways. The structures themselves tend not to work as well for ungulates as overpasses because likely because there is noise and vibrations from traffic above, they are not as open, and because vegetation can't grow within the structures without sunlight. Generally the larger the underpass the better it is and open medians on divided highways are recommended.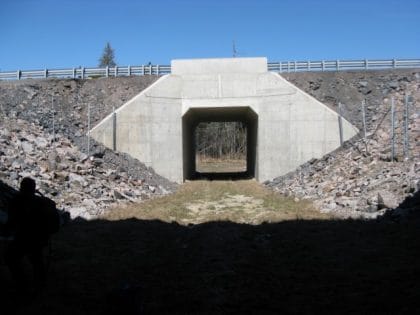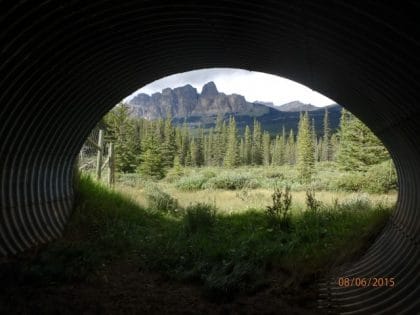 Click below for more wildlife monitoring studies:
Highway 11 Large Animals | Highway 69 Large Animals | Highway 69 Large Animals Part 2
Drainage Culverts | Highway 69 Reptiles